AN EVENING OF DIRTY DANCING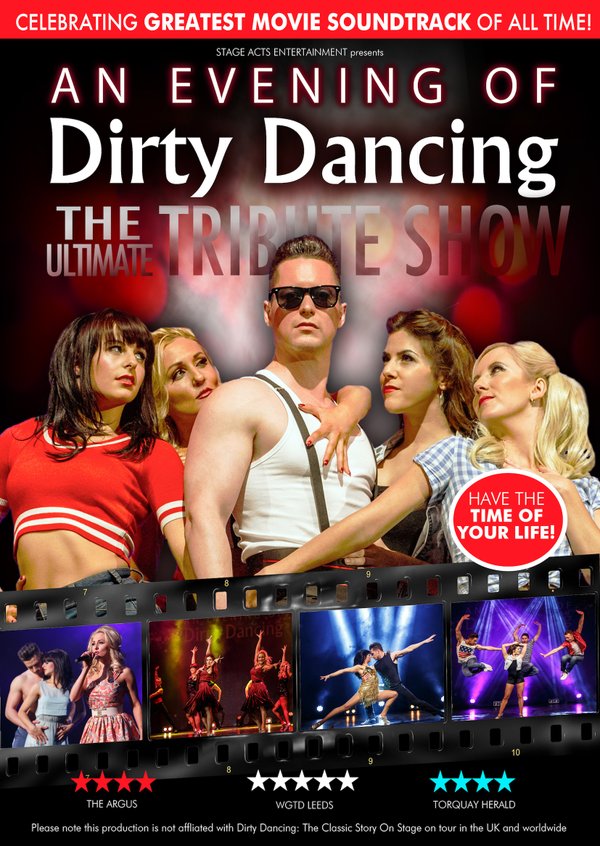 Stage Acts Entertainment's smash hit tribute to one of the greatest movie soundtracks of all time, An Evening of Dirty Dancing: The Tribute Show has today announced new casting and autumn tour dates. Now in it's 4th smash-hit year, the show is a fully choreographed highly interactivecelebration of the music from the iconic movie.
Amanda Coutts will be joining the UK tour of An Evening of Dirty Dancing: The Tribute Show alongside cast regular Julian Essex-Spurrier. She who most recently played Scaramouche in We Will Rock You. She will be joined by Hampus Lee Strand, Natalie Jayne Hall, Christopher Haley, Emily Rose-Taylor, Gemma Buckingham and Bless Klepcharek.
Dirty Dancing boasts the greatest movie soundtrack of all time and all the hits are here, superbly performed in this fast moving, slickly choreographed theatrical treat. Songs include: Big Girls Don't Cry, Hey Baby, Wipeout, Do You Love Me, Hungry Eyes and, of course, the Oscar-winning (I've Had) The Time of My Life.
Please note this production is not affiliated with Dirty Dancing: The Classic Story on Stage in the West End or on tour in the UK or worldwide