THE SIMON AND GARFUNKEL STORY TOUR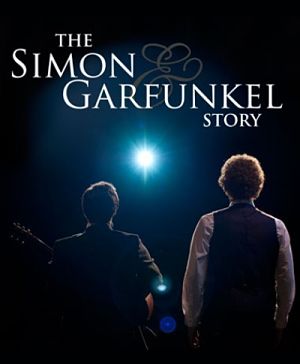 Direct from London's West End, award winning actor Dean Elliott (Buddy Holly in Buddy - The Musical) and a full cast of performers tell the compelling story of the greatest music duo of all time. Using both original photos and film footage, The Simon and Garfunkel Story also features a full live band performing all their hits.
'The Simon and Garfunkel Story is currently the biggest touring theatre show celebrating the lives and career of Folk/Rock sensation Simon and Garfunkel.
'The Simon and Garfunkel Story takes you back through the 1960s and tells the story of both Paul Simon and Art Garfunkel from their humble beginnings as Rock n Roll duo 'Tom and Jerry', right through their massive success, dramatic break-up and finishing with a stunning recreation of the 1981 Central Park reformation concert.
With Philip Murray Warson as Paul Simon, Charles Blyth as Art Garfunkel with Leon Camfield (bass), Adam Smith (electric guitar/keyboards), Mat Swales (drums) and Tim Bloomer (guitar).

Director & Musical Superviser Dean Elliott, Set & Costume Designer Andrew Riley, Sound Designer Chris Crowther, Lighting Design Dominic Warwick, Video Design Perry Freeze & Rachel Allen (Z Frame), Casting Director Anne Vosser.
Using a huge projection screen, the show features both original photos and film footage whilst a full live band perform all their hits including 'Mrs Robinson', 'Cecilia', 'Bridge Over Troubled Water', 'Homeward Bound', 'Sound of Silence' and many more
| | | |
| --- | --- | --- |
| LONDON Lyric Theatre @@ | some Mondays to June | |
| Richmond Theatre | 1 April | |
| Aylesbury Waterside | 30 May | |
| Brighton Theatre Royal | 24 July | |
@@ performance dates 7:30 pm on Mondays 25th March, 29th April, 20th May, 24th June