PHANTOM OF THE OPERA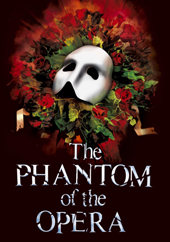 The show opens in the middle of a rehearsal for the opera Hannibal. Monsieur Lefevre, the retiring manager of the Opera, is showing the new managers, Messieurs Firmin and Andre, the great stage play based on the novel le Fantam de l'Opera by Gaston Leroux.
The Phantom of the Opera is a love story set in the Paris Opera House. In the sewers under the theatre the Phantom hides from the outside world, masking his childhood deformities.
Click on the image to reserve your Phantom tickets online.
From his hiding place the Phantom can hear the shows at the Opera House, and he becomes entranced with the voice of Christine the chorus singer and offers to be her tutor.
During their private lessons the Phantom falls in love with Christine, but totally unaware of the Phantom's feelings she begins a relationship with childhood friend Raoul.
The Phantom is enraged by Christine's love for Raoul and drags her away to his underground lair.  Raoul tries to save her but can he defeat the Phantom?
Killian Donnelly is playing the title role of The Phantom with Lucy St Louis taking on the role of Christine until 21 January 2023 with Rhys Whitfield playing Raoul with Matt Blaker as Raoul andSaori Oda as Carlotta Giudicelli, Matt Harrop as Monsieur Firmin, Adam Linstead as Monsieur André, Greg Castiglioni as Ubaldo Piangi, Francesca Ellis as Madame Giry and Ellie Young as Meg Giry. At certain performances the role of Christine Daaé will be played by Holly-Anne Hull.
With Leeroy Boone, Corina Clark, Edward Court, Lily De-La-Haye, Hywel Dowsell, Jemal Felix, Erin Flaherty, James Gant, Eilish Harmon-Beglan, Yukina Hasebe, Olivia Holland- Rose, Grace Hume, James Hume, Donald Craig Manuel, Jonathan Milton, Janet Mooney, Tim Morgan, Beatrice Penny-Toure, Michael Robert-Lowe, Nikki Skinner, Tim Southgate, Ashley Stillburn, Manon Taris, Anouk Van Laake, Skye Weiss, Simon Whitaker and Karen Wilkinson.The cast is completed by Hollie Aires, Connor Carson, Corina Clark, Edward Court, Michelle Cornelius, Lily De-La-Haye, Hywel Dowsell, Serina Faul, James Gant, Eilish Harmon-Beglan, Emma Harris, Yukina Hasebe, Thomas Holdsworth, Olivia Holland-Rose, Jacob Hughes, Grace Hume, James Hume, Tim Morgan, Michael Robert-Lowe, Eve Shanu-Wilson, Tim Southgate, Anouk Van Laake, Jasmine Wallis, Rafe Watts, Skye Weiss, Simon Whitaker, Lizzie Wofford and Andrew York.
Composer, Book, Co-Orchestrator: Andrew Lloyd Webber, Lyrics: Charles Hart, Book & Additional Lyrics: Richard Stilgoe. Directed by Harold Prince, designed by Maria Bjornson, Musical Staging & Choreography Gillian Lynne.
Buy tickets for Phantom of the Opera which is booking to Saturday 30 September 2023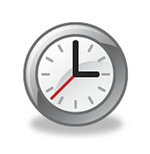 Monday-Saturday 19:30/Thursday & Saturday matinees 2.30pm
New performance schedule from Monday 3 October:
Monday- Saturday 7.30pm/Matinees Wednesday & Saturday at 2.30 pm Length of show: 2 hours 30 minutes (including interval)
HOW TO GET TO PHANTOM OF THE OPERA
Her Majesty's Theatre,
Haymarket, SW1Y 4QL
Tube : Piccadilly Circus
Train: Charing Cross

3, 6, 9, 12, 13, 14, 15, 19, 22, 22B, 38, 53, 88, 94, 159

This theatre participates in the Theatreland Parking Scheme - find out more about the great discounts offered by clicking on the link.
DISABLED ACCESS TO PHANTOM
| | |
| --- | --- |
| | Infra red or loop sound amplification |
| | Guide dogs are permitted inside the auditorium |
| | Disabled seating area is situated in the dress circle |
| | Available |