CHANNING TATUM´S MAGIC MIKE LIVE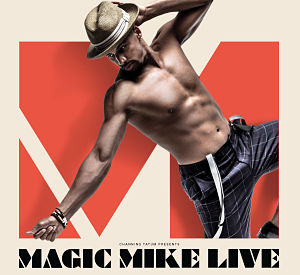 Channing Tatum has transferred his Magic Mike Live from Las Vegas .
Based on the Hollywood star's hit 2012 film Magic Mike, which stars Tatum and Matthew McConaughey, the stage adaptation is running at the Hippodrome Casino in Leicester Square following   its Las Vegas opening.
The film is loosely based on the experiences of Tatum., directed by Steven Soderbergh, revolves around a 19 year-old who enters the world of male stripping
Conceived and co-directed by Channing Tatum (who starred in the two films the show's based on), the piece will feature multi national performers including Daniel Blessing, Courtenay Brady, Jake Brewer, Harry Carter, Ellie Clayton, Hannah Cleeve, Matt Jordan, Charlie Knight, Mark Lace, Sophie Linder-Lee, Jack Manley, David Morgan, Theo Oloyade, Ross Sands, Josie Scamell, Manny Tsakanika and Aaron Witter.
The live show opened in Vegas last year and sees audience members (aged 18 and up) enter Magic Mike's mythical nightclub, Club Domina, for a show that features strip and dance routines entwined with one-of-a-kind acts. You can see the trailer for Magic Mike Live here.
Magic Mike Live in London is co-directed by Channing Tatum and Alison Faulk, with Teresa Espinosa as associate director, and choreographed by Alison Faulk, The Executive Producer is Vincent Marini with General Management by David Ian Productions. The production designer is Rachel O'Toole, with scenic design by Rob Bissinger and Anita LaScala (Arda Studio), Costume Design by Marina Toybina, lighting design by Philip Gladwell and video design by Luke Halls. Musical supervisor is Jack Rayner, with sound design by Nick Kourtides. Dreya Weber is aerial choreographer & aerial apparatus designer. Production management is by Simon Gooding and Matt Jones and casting is by Jason Styres CSA.
Buy tickets for Magic Mike Live which is now running from 21 May to 1 August 2021.
Please note: admission is only for 18+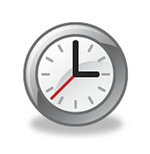 Tuesday-Sunday 7:30 pm & late shows Thursday- Sunday at 22:00 pm Running time TBC