CHICAGO BLUES BROTHERS - MOTOWN MISSION TOUR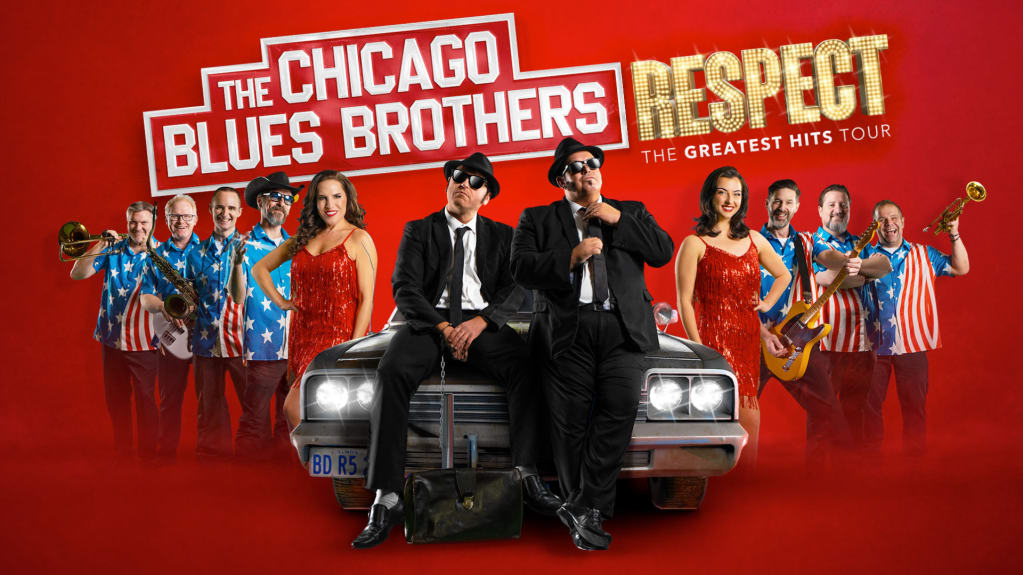 Following their successful Sweet Home Chicago tour, The Chicago Blues Brothers are back with a new Motown Mission action packed show to celebrate over 30 years of the Blues Brothers phenomenon.
Backed by a 10 piece band, the stars of the show not only entertain us with Jake and Elwood, but also classics from Aretha Franklin, James Brown and Cab Calloway!
This non-stop revue is packed with over 2 hours of the very best blues and soul music from both of The Blues Brothers movies.
CHRIS HINDLE is JOLIET JAKE BLUES: the driving force behind 'The Chicago Blues Brothers', not only does he play Jake in the show, he also is responsible for the production of the show. From stage set to artwork, social Media to arrangements - Chris is right there at the heart of everything.
Chris also trained at the De Costa academy in York studying the art of Italian Opera. A natural tenor and performer, he was able to hit those high notes with ease, but his musical passion laid elsewhere. In Joliet Jake Blues he has truly found his calling.
GARETH DAVEY is ELWOOD BLUES: an award winning vocalist Gareth 'Elwood' Davey was a well-established solo artist for several years touring throughout the UK but he decided to leave his solo career behind him and join 'The Chicago Blues Brothers'. He amazes audiences with his natural vocal ability; from deep bluesy bass vocals to sweet soulful falsetto, Gareth has a vocal range that very few pro singers can compare to.
CLICK HERE FOR CHICAGO BLUES BROTHERS TOUR DATES