GREASE THE MUSICAL TOUR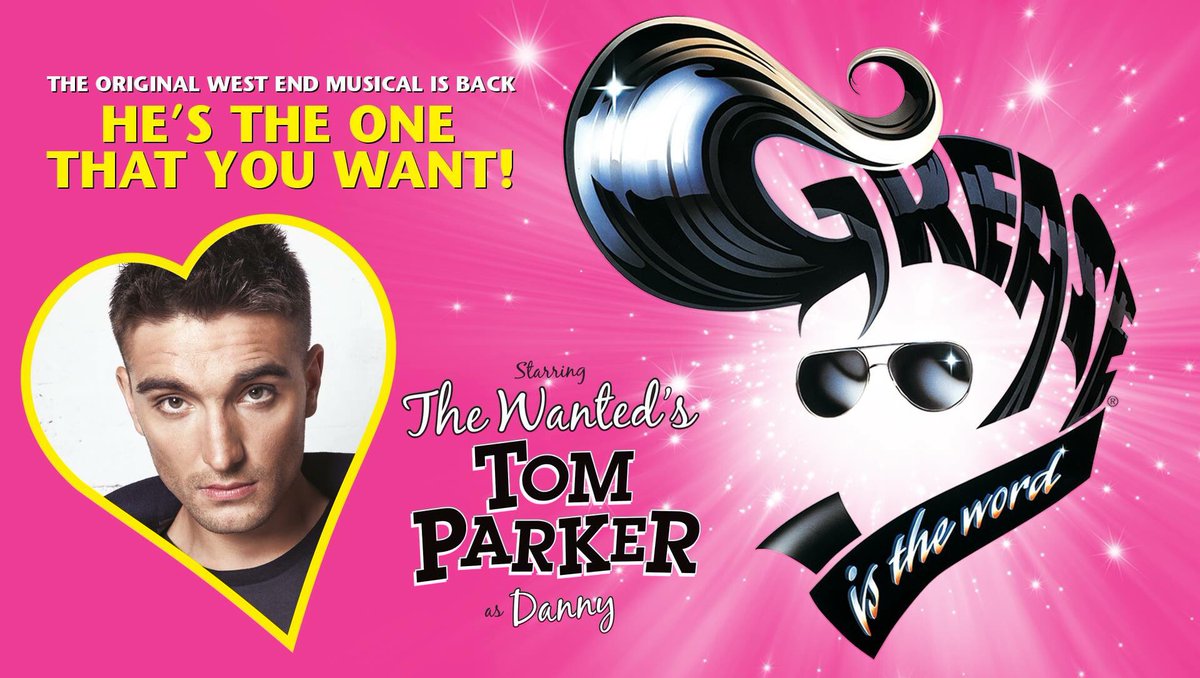 Grease the musical is going on a new UK tour opening at the Manchester Palace Theatre in March 2017.
Tom Parker from the boy band The Wanted is playing Danny Zuko with George Olney as Teen Angel/Vince Lamont from 29 May, Danielle Hope is playing Sandy and Louisa Lytton is Rizzo. The production will be directed by David Gilmore (Happy Days, Footloose) and choreographed by former Strictly Come Dancing judge Arlene Phillips. Completing the cast are Tom Senior as Kenickie, Michael Cortez as Sonny, Oliver Jacobson as Roger, Ryan Heenan as Doody, Callum Evans as Eugene, Lauren Atkins as Marty, Rosanna Harris as Jan, Rhiannon Chesterman as Frenchy, Gabriella Williams as Patty and Ailsa Davidson as Lynch. The ensemble includes Charlotte Coggin, Anthony Hughes, Alessia McDermott, Natasha Mould, Anna Murray, George Olney, Rory Phelan and Grant Thresh.
The musical Grease is a story of love, friendship and growing up with well known musical numbers and fabulous dance routines.
Songs include "You're the One That I Want", "Summer Nights", "We Go Together" and "Look At Me I'm Sandra Dee"It is an adaptation of the film of the same name starring John Travolta and Olivia Newton John.
Sandy is an Australian spending her summer holidays in America where she falls in love with uber-cool Danny Zuko. Their love affair ends when Sandy is despatched back to Australia with her parents, but fate intervenes and Sandy's parents move to America.
Sandy ends up at Rydell High - the same school as Danny, but he has a reputation to maintain and can't be seen going out with prim and proper Sandy. Sandy joins the feisty Pink Ladies but can't forget about her summer with Danny. Danny is similarly love struck and after many twists and turns, Sandy transforms herself, leaving behind her good girl persona so that she and Danny are finally united.
THIS TOUR ENDED ON 31ST DECEMBER 2017