AVENUE Q TOUR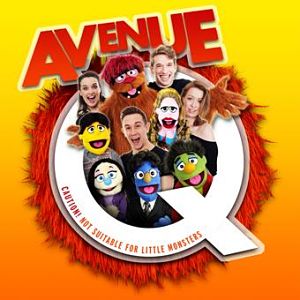 Following its critically-acclaimed 2014 UK Tour which ended in September , the award-winning comedy musical Avenue Q is to tour again 2015 and 2016 starting at the Mercury Theatre, Colchester in April.
Avenue Q is not the most upmarket street in New York: about as far removed from Park Avenue as you can be! But it is the home to some very lively and off the wall characters performed by a clever mix of humans and puppets. Life may suck on Avenue Q but being jobless, homeless, politically incorrect and having all kinds of sex are just some of the topics covered in the show's score.
Princeton is a college graduate who has just moved to this neighbourhood and wants to follow his dreams and discover his purpose in life. The show takes him through this journey with the distraction of a busty blonde and a variety of weird and wonderful friends and neighbours.
New cast members include Sarah Harlington as Kate Monster/Lucy the Slut, Richard Lowe/Princeton/Rod and Arina II/Christmas Eve. Returning cast members include: Stephen Arden/Nicky/Trekkie Monster, Richard Morse/Brian, Etisyai Philip/Gary Coleman and Jessica Parker as Mrs T/ Bad Idea Bear, Michael Woolston-Thomas, Douglas Walker, Cleopatra Joseph and Felicity Wright complete the cast .
Winner of the 2004 Tony Award for Best Musical. It contains scenes which may be unsuitable for children under 12.
Music & lyrics by Robert Lopez and Jeff Marx and book by Jeff Whitty. Directed and choreographed by Cressida Carre and designed by Richard Evans.
THIS TOUR ENDED ON 18TH JUNE 2016