CALENDAR GIRLS MUSICAL TOUR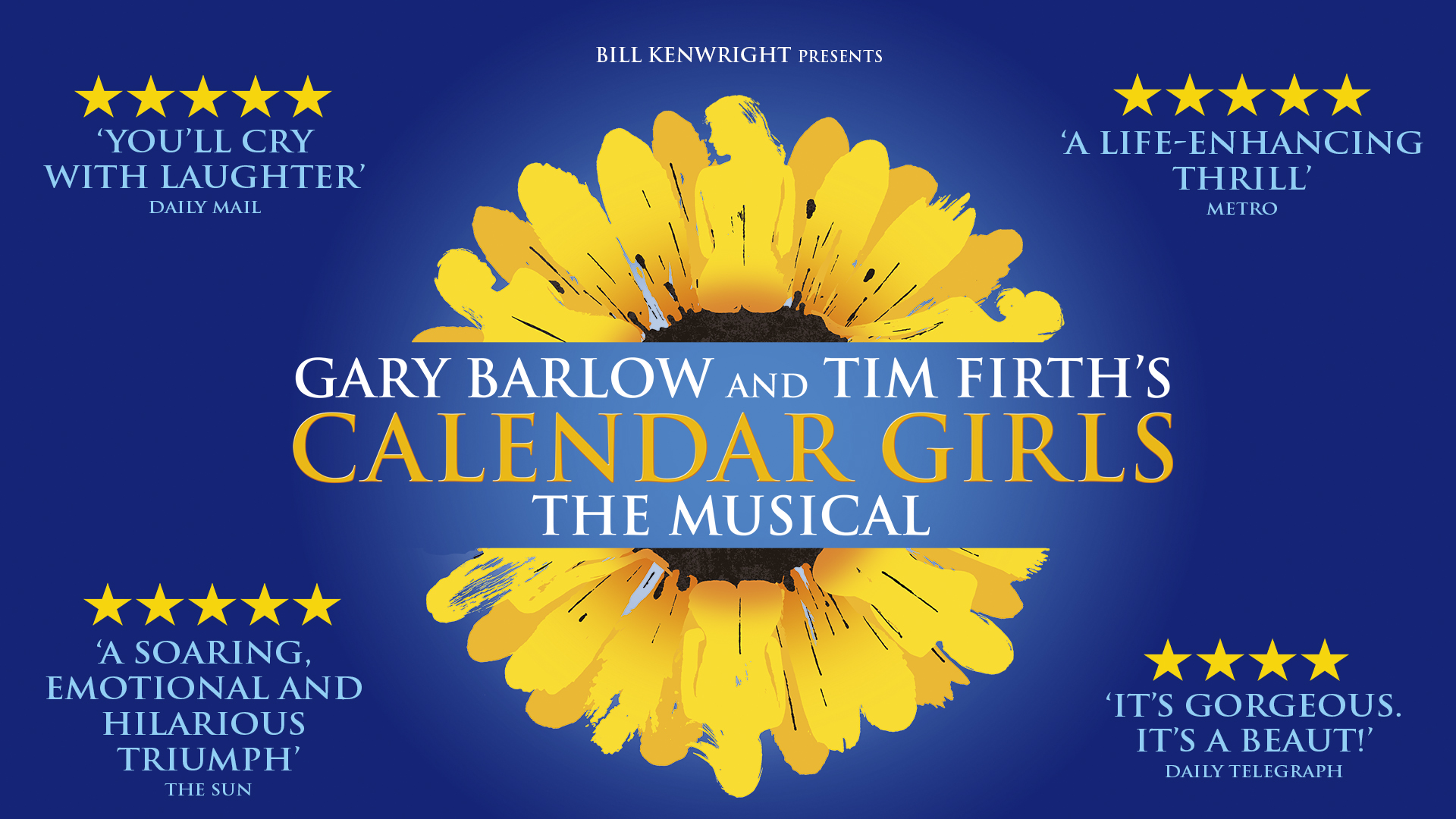 Calendar Girls the musical tour is Gary Barlow and Tim Firth's musical adaptation of Calendar Girls which ran for six months at the Phoenix Theatre in London's West End until July 2017, after premiering at the Leeds Grand Theatre in late 2015 with a second out-of-town tryout at The Lowry in Salford in early 2016.
It is going out on a 60 week tour, returning home to Yorkshire opening at the Leeds Grand Theatre on 15th August 2018 before visiting theatres across the United Kingdom
Calendar Girls the Musical is inspired by the true story of a group of ladies, who decide to appear nude for a Women's Institute calendar in order to raise funds to buy a settee for their local hospital, in memory of one of their husbands. This musical comedy shows life in their Yorkshire village, how it happened, the effect on husbands, sons and daughters, and how a group of ordinary ladies achieved something extraordinary.

It is based on the 2003 film Calendar Girls which featured a screenplay by Tim Firth and Juliette Towhidi based on a true story of a group of Yorkshire women who produced a nude calendar to raise money for Leukaemia Research under the auspices of the Women's Institutes in April 1999.
Casting for the tour includes Lisa Maxwell(Celia),Julia Hills(Ruth), Lorraine Bruce (Cora), Fern Britton (Marie), Sue Devaney (Cora), Sarah Jane Buckley (Annie), Rebecca Storm (Chris), and Ruth Madoc as Jessie.
Also in the cast are Phil Corbitt as John, Ian Mercer as Rod, Sebastian Aberneri as Colin, Alan Stocks as Denis, Pauline Daniels as Lady Cravenshire, Ellie Leah as Miss Wilson, Danny Howker as Danny, Isabel Caswell as Jenny and Tyler Dobbs as Tommo an Ellie Leah.
Directed by Matt Ryan, the creative team includes Robert Jones (designer), Lucy Hind (movement) and Joe Houben (comedy staging).
THIS TOUR ENDED ITS RUN ON 2ND NOVEMBER 2019