LES MISERABLES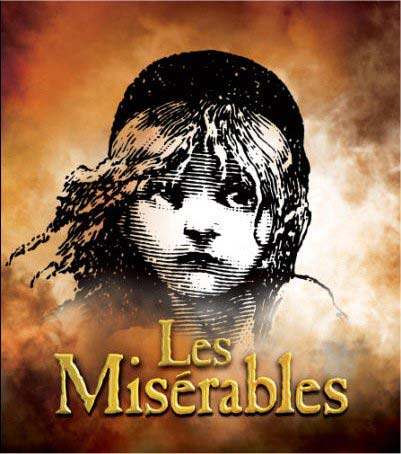 Les Miserables is a real tear jerker which is unsuitable for younger children. It is based on Victor Hugo's epic novel, spanning two decades in the life of Jean Valjean: starting in Digne in France in 1815, moving to Montfermeil in 1823 and eventually getting to Paris in 1832.
The relentless policeman Javert pursues escaped convict Jean Valjean for years through revolutionary France. Valjean becomes a factory owner and mayor, agrees to raise the daughter of dying prostitute and joins the fight for freedom. None of this impresses Javert - until Valjean saves his life.
Click on the image to reserve your LesMis tickets online
The intricate plot has many twists and turns including a romance between Marius and Cosette, and the unrequited love of Eponine.
It includes some haunting scores including "Who Am I?," "A Little Fall of Rain," "One Day More," "Bring Him Home" and "I Dreamed a Dream."
The principal members of the cast includes Peter Lockyer - Jean Valjean: David Thaxton - Javert: Celinde Schoenmaker- Fantine: Wendy Ferguson - Mme Thénardier: Tom Edden- Thénardier: Rob Houchen - Marius: Carrie Hope Fletcher - Eponine: Emilie Fleming - Cosette and Michael Colbourne - Enjolras.
They will be joined by Jeremy Batt/Joly: Ethan Bradshaw/Swing: Melanie Bright/Ensemble / Whore: Dougie Carter/Swing: Jade Davies/Swing: Jordan Lee Davies/Swing: Lee Dillon-Stuart/Prouvaire:  Tamsin Dowsett/Ensemble / Old Woman: Christian Edwards/Grantaire: James Gant/Courfeyrac:  Carolina Gregory/Ensemble / Whore: Bradley Jaden/Lesgles: Emma Kingston/Ensemble / Whore: Sarah Lark/ Swing / Asst. Dance Captain: Adam Linstead/Dance Captain /The Bishop of Digne / Babet:  Joanna Loxton/Factory Girl /Whore: Claire Parrish/ Ensemble / Crone: Adam Pearce/Bamatabois / Brujon: Jonny Purchase/Combeferre: Michael Riseley/Montparnasse:  Simon Shorten/Factory Foreman /Claquesous: Ashley Stillburn/Feuilly: Jessamy Stoddart/Ensemble / Whore and Helen Walsh/Madame.
Cast change from 15th June 2015: Phil Daniels as 'Thénardier', Jeremy Secomb as 'Javert', Rachelle Ann Go as 'Fantine'; Katy Secombe as 'Madame Thénardier' and Zoë Doano as 'Cosette.'

Peter Lockyer will continue to star as 'Jean Valjean', Rob Houchen as 'Marius' and Carrie Hope Fletcher as 'Eponine'.  Bradley Jaden, who is currently in the ensemble, will play 'Enjolras'.

From 15 June the full company will be: Adam Bayjou; Sanne den Besten; Edd Campbell Bird; Oliver Brenin; David Burnip; Phil Daniels; Jordan Lee Davies; Zoë Doano; Tamsin Dowsett; Carrie Hope Fletcher; Rachelle Ann Go; Katy Hanna; Matthew Harvey; Rob Houchen; Bradley Jaden; Matt Jeans; Charlotte            Kennedy; Emma Kingston; Peter Lockyer; Jo Loxton; Luke McCall; Ryan O'Gorman; Jo Parsons; Adam Pearce; Michael Riseley; Jeremy Secomb; Katy Secombe; Courney Stapleton; Jessamy Stoddart; Samantha Thomas; Lee Van Geleen; Helen Walsh and Paul Wilkins
The role of Little Cosette will be shared  by Sylvie Erskine, Ashley Goldberg and  Lucy Simmonds: Young Eponine is Scarlett Evans, Matilda Hopkins and Darcy Snares : and Gavroche wil be played by Beau Cripps, Zac Lester and Max Robson
Music by Claude-Michel Schonberg, Lyrics by Herbert Kretzmer and book by Alain Boublil, and Claude-Michel Schonberg. It is directed & adapted by Trevor Nunn & John Caird and designed by John Napier.
You can reserve your tickets here to Les Miserables which is booking to 26th SEPTEMBER 2015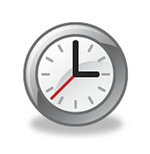 Monday to Saturday 19:30/Wednesday & Saturday matinees 2.30pm
Length of show: 2 hours 50 minutes (including interval)
HOW TO GET TO LES MIS
Queen's Theatre,
51 Shaftesbury Avenue ,
London, W1D 6BA
Click on map to enlarge image

Tube :Piccadilly Circus ( 250 metre walk)
Train: Charing Cross

14, 19, 38

MasterPark at Poland Street and China Town. This theatre participates in the

Theatreland Parking Scheme

- find out more about the great discounts offered by clicking on the link.
DISABLED ACCESS TO LES MISERABLES
| | |
| --- | --- |
| | Infra-red system with 12 headsets – free hire upon production of ID. Collected from foyer kiosk. Please contact 0844 482 5137 prior to booking |
| | Guide dogs are permitted inside the auditorium |
| | Entrance to the auditorium is through the fourth side door on Wardour Street – ask a member of staff to open this for you. One 5cm step up to two wheelchair or scooter parking spaces in C1 and C25 in the Dress Circle. |
| | Adapted toilet with Radar lock in foyer via a ramped corridor. Please ask a member of staff for assistance. Disabled access lavatory at Dress Circle level with street access from Catherine Street |