WHITE CHRISTMAS TOUR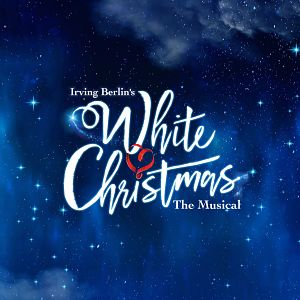 Irving Berlin`s musical White Christmas is to go on tour again this year.
The direct from the West End Production is brought to life by acclaimed Curve artistic director Nikolai Foster (Annie) and two-time Olivier Award-winning choreographer Stephen Mear (Mary Poppins)..
The musical, with book by David Ives and Paul Blake, is based on the 1954 film of the same name and features the iconic Irving Berlin song "White Christmas". It tells of two veterans who form a showbiz duo in the wake of the Second World War. Based on the 1954 American musical film Holiday Inn featuring the songs of Irving Berlin directed by Michael Curtiz and starring Bing Crosby, Danny Kaye, Rosemary Clooney, and Vera-Ellen.White Christmas features the classic songs Blue Skies, Sisters and the most famous festive song of all… White Christmas
Join veterans Bob Wallace (Matthew Jeans) and Phil Davis (Dan Burton) as fuelled by love, the all singing, all dancing duo follow the stunning Haynes Sisters, Betty & Judy (Jessica Daley & Emily Langham) to a Vermont lodge for a special Christmas show. Their journey takes a misstep, and their rhythm is thrown off when they discover the lodge happens to be owned by Bob and Phil's old Army General Waveley (Duncan Smith) and is in desperate need of their help.
They will be joined by Sally Ann Triplett/Martha Watson,Philip Bertioli/ Ralph Sheldrake, KAYLEIGH THADANI/Rita, MEG DARCY/Rhoda, KRAIG THORNBER/Ezekiel Foster, Martin McCarthy/Mike, ISABEL CANNING/Tessie/Mrs Snoring Man, Benjamin Mundy/Ed Sullivan,Ella Kemp/Susan Waverley, Sam Holden/Jimmy, JOSHUA LOVELL/Marty, FREDDIE CLEMENTS/Mark, OLIVER RAMSDALE/Scooter,Aoife Kenny/Loretta,IMOGEN BOWTELL/Cigarette Girl/Connie, KIRSTY FULLER/ Ethel,Adam Denman/Onstage Swing/Seamstress, BETH DEVINE/Onstage Swing/Train Conductor/Agnes and swings Ashton Harkness, Matt Holland, and Samuel John-Humphreys
Below are the latest dates we have so far with more to follow
| | | |
| --- | --- | --- |
| Nottngham Theatre Royal | Tue 22 Nov - Mon 26 Dec 2022 | |
| Sunderand Empire | Mon 28 Nov - Sat 03 Dec | |
| Liverpool Empire | Tue 06 Dec - Sat 31 Dec | |