CHICAGO THE MUSICAL TOUR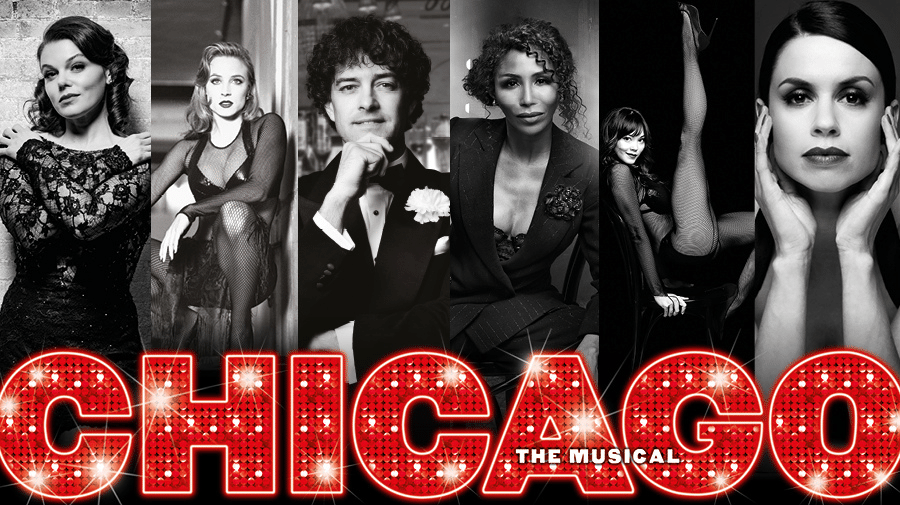 Casting news so far for the 2021/2 UK tour of the multi award-winning musical CHICAGO.is that Coronation Street's Faye Brookes will play 'Roxie Hart,Lee Mead is playing 'Billy Flynn' from 31st May with Sinitta appearing as Mama Morton, They are joined by the outrageous and super talented RuPaul's Drag Race UK star Divina De Campo who will make her musical theatre debut as Mary Sunshine (until 20th November). Leading West End stars Djalenga Scott as Velma Kelly and Jamie Baughan as Amos Hart with Ishmail Aaron, Michelle Andrews, Gabby Antrobus, Delycia Belgrave, Joel Benjamin, Tanisha-Mae Brown, Daniel Clift, Callum Fitzgerald, Emily Goodenough, Billie Hardy, Aaron Jenkins, Liam Marcellino, Theo Reece, Hollie Jane Stephens and Harrison Wilde.
Unscrupulous chorus girl Roxie Hart is in prison for murdering her lover and trying to pin it on her downtrodden husband Amos, when she meets Velma Kelly who is a famous star and also a murderess.
Both women will be hanged for their crimes if they lose their cases and will go to any lengths to escape execution.
So they form an unusual nightclub act, which they hope will keep them in the public eye and earn them fame, fortune and freedom. They enlist the help of sleazy lawyer Billy Flynn to assist them.
The musical includes some fantastic numbers including: All That Jazz, Razzle Dazzle and Cell Block Tango.The music is by John Kander with lyrics by Fred Ebb and a book by Fred Ebb and Bob Fosse. Directed by Walter Bobbie with choreography by Ann Reinking.
Since it opened in New York in 1996, CHICAGO has played in 36 countries worldwide, and been performed in English, Dutch, German, Swedish, Spanish, Portuguese, Russian, Italian, French, Danish, Japanese and Korean.  Worldwide it has been seen by an estimated 33 million people, grossed over $1.7 billion has played over 32,500 performances.
Below are the remaining tour dates
THIS TOUR ENDED ITS RUN ON 31ST JULY 2022