CHARLIE AND THE CHOCOLATE FACTORY TOUR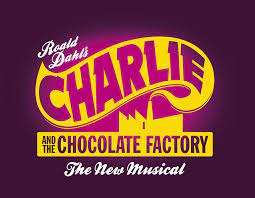 The musical version of Charlie and the Chocolate Factory is to go  on a new tour in 2023 opening at Leeds Playhouse from 18 November 2022 to 28 January 2023 Further dates and casting are to be announced. The musical will be directed by  James Brining with design by Simon Higlett with the full creative team still to be revealed.
Roald Dahl's iconic 1964 book  is adapted by David Greig, with music by Marc Shaiman and lyrics by Shaiman and Scott Wittman. The stage production will feature Leslie Bricusse and Anthony Newley songs from the 1971 movie, including "Pure Imagination". It tells ROALD DAHL's deliciously dark tale of young Charlie Bucket lives on the outskirts of town with his poverty-stricken family: his parents and all four grandparents. Each day on his way to school, Charlie passes the best and biggest chocolate factory in the world, run by the secretive Willy Wonka. When Charlie's father loses his job, things go from bad to worse. Grandpa Joe tells Charlie that in the past, competitors stole Wonka's candy-making secrets, and the factory shut down. Later, the factory resumed production, but no one was ever seen entering or leaving.
One day, Wonka announces that he has hidden golden tickets in five Wonka chocolate bars, with the prize of a tour of the factory and a lifetime supply of Wonka products for each child who finds a ticket. Wonka-mania encircles the globe, and one by one four of the tickets are found. Charlie finds money sticking out of a snowbank and buys himself two Wonka chocolate bars; the second contains the last golden ticket.
So Charlie has a golden ticket to the weird and wonderful Wonka Chocolate Factory, it's the chance of a lifetime to feast on the sweets he's always dreamed of. But beyond the gates astonishment awaits, as down the sugary corridors, and amongst the incredible edible delights, the five lucky winners discover not everything is as sweet as it seems.
Blow are the tour dates we have so far with more to follow

| | | |
| --- | --- | --- |
| | | |
| | | |
| | 15 - 26 March | |
| | | Buy tickets |
| | | |
| Cardiff Millennium Centre | | |
| | | |