MUSICAL THEATRE PERFORMERS IN PANTO & CHRISTMAS SHOWS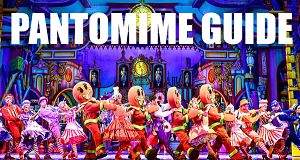 Below is a table of stars of the West End and musical theatre including Elaine Paige, Gareth Gates, Lee Mead, Brian Conley, Danny Mac, Beverley Knight and Charlie Stemp, listing where they are appearing in panto for 2017/2018.
To find out which West End musical theatre performers are appearing in panto at the end of this year. Just click on the left hand column for full show and booking details.
| | |
| --- | --- |
| Anthony Costa | |
| Ashleigh Gray | |
| Ben Forster | |
| Ben Richards | |
| Beverley Knight | |
| Bill Ward | |
| Bradley Walsh | |
| Brian Conley | |
| Charlie Stemp | |
| Charlotte Gooch | |
| Christopher Biggins | |
| Clive Rowe | |
| Craig Mather | |
| Daniel Boys | |
| Emma Williams | |
| Keith Jack | |
| Clive Rowe | |
| Craig Revel Horwood | |
| Danny Mac | |
| Darren Day | |
| Duncan James | |
| Elaine C Smith | |
| Elaine Paige | |
| Faith Omole | |
| Gareth Gates | |
| Gary Wilmot | |
| Hayley Tamaddon | |
| Jessie Wallace | |
| Jimmy Osmond | |
| Jodie Prenger | |
| John Barrowman | |
| Jonathan Wilkes | |
| Kieran Brown | |
| Lee Mead | |
| Liam Tamne | |
| Michael Auger (Colabro) | |
| Marti Pellow | |
| Martin Kemp | |
| Matt Pagan (Collabro) | |
| Michelle Collins | |
| Paul Nicholas | |
| Peter Straker | |
| Ray Quinn | |
| Robert Lindsay | |
| Rita Simons | |
| Sam Bailey | |
| Sam Callaghan | |
| Scott Garnham | |
| Shane Richie | |
| Simon Lipkin | |
| Simon Schofield | |
| Simon Webbe | |
| Su Pollard | |