CHITTY CHITTY BANG BANG TOUR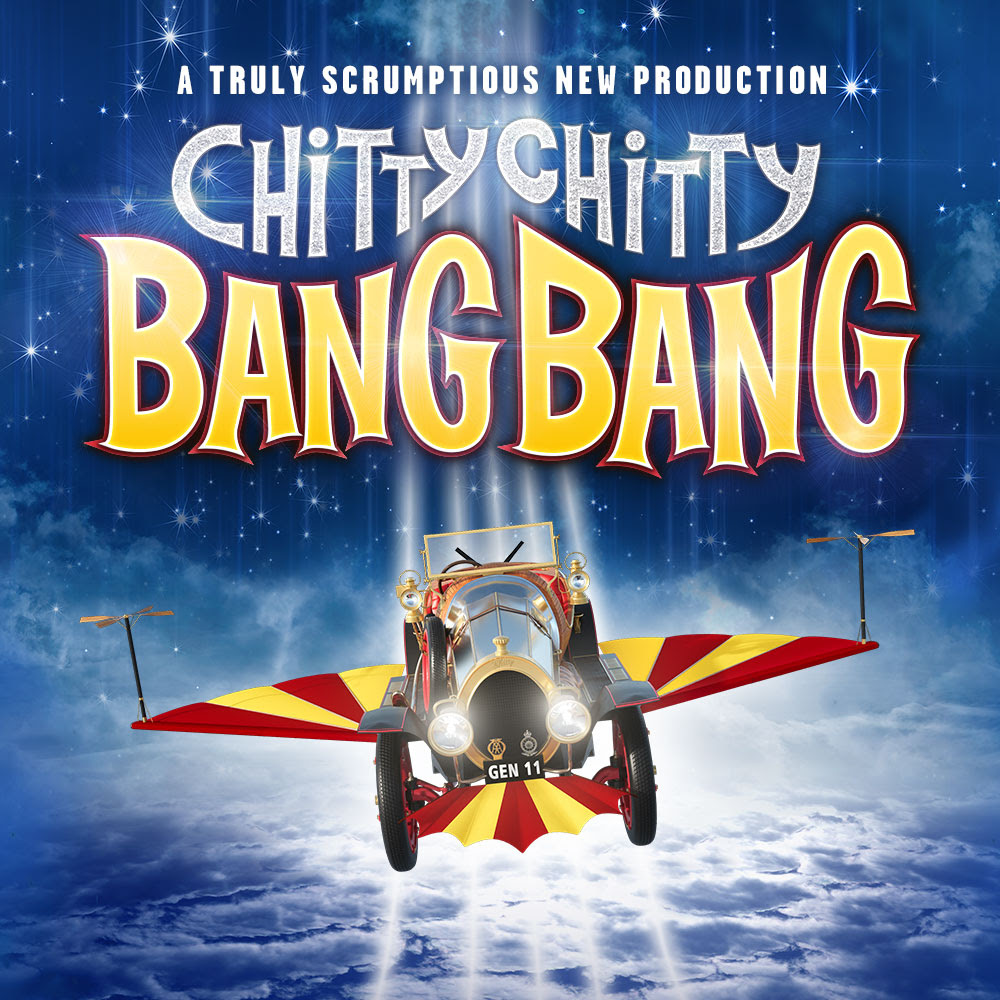 West Yorkshire Playhouse and Music & Lyrics Limited are presenting a new UK and Ireland tour of Chity Chitty Bang Bang from December of this year.
Can the loveable but whacky inventor Caractacus Potts, along with his two children and the gorgeous Truly Scrumptious outwit the bombastic Baron Bomburst who has decreed that all children be banished from his kingdom? What happens when the children are caught and imprisoned with the other youngsters by the evil Child Catcher? Will it all end happily-ever-after? Well, of course it will!
Having broken all box office records in the West End, this fun-filled production from the team that brought you Fiddler on the Roof and The King & and I promises laughs, magic galore and favourite songs including Chitty Chitty Bang Bang , Hushabye Mountain ,  Truly Scrumptious – and Chitty herself!
The cast for the tour is Jason Manford (The Producers, Sweeney Todd) as Caractacus Potts . Jos Vantyler will play the Childcatcher and Charlotte Wakefield is Truly Scrumptious.
The production also features Phill Jupitus as Lord Scrumptious/Baron Bomburst: Claire Sweeney as Baroness Bomburst and Andy Hockley (The Phantom Of The Opera) as Grandpa Potts.

The cast is completed by Ewen Cummins (The Toymaker/Mr Coggins), Sam Harrison (Boris), Scott Paige (Goran), Kathryn Barnes, Rosanna Bates, Alex Louize Bird, Abigail Climer, Jade Davies, Matt Gillett, Ewan Gillies, Joanna Goodwin, Nathan Vaughan Harris, Christopher D Hunt, Paul Iveson, Nia Jermin, Kelsie-Rae Marshall, Mollie Melia-Redgrave, Perry O'Dea, Matt Overfield, Ross Russell, Craig Turner and Robert Wilkes.
It will be directed by West Yorkshire Playhouse Artistic Director James Brining, with new choreography by Stephen Mear and production design by Simon Higlett.
THE UK TOUR OF THIS PRODUCTION ENDED ON 4TH FEBRUARY 2017