CHITTY CHITTY BANG BANG TOUR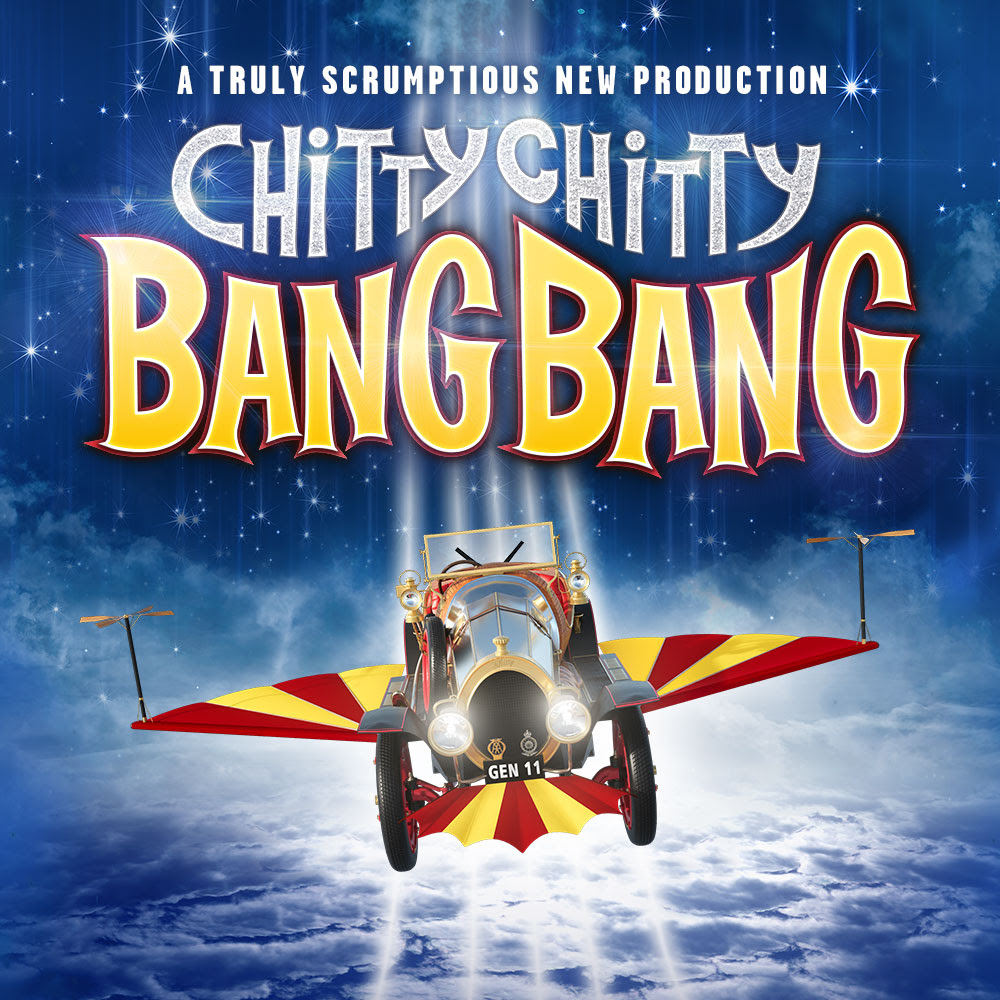 Chitty Chity Bang Bang is coming to a venue near you in 2024!
 
In a brand-new production directed by Thom Southerland (Titanic, Parade), choreographed by Karen Bruce (BBC's Strictly Come Dancing, The Bodyguard) and designed by Morgan Large (Newsies, Joseph and the Technicolour Dreamcoat) this ravishing award-winning musical is bursting with unforgettable songs by the Sherman Brothers including Toot Sweets, Hushabye Mountain, Truly Scrumptious and of course the Academy Award-nominated title song, Chitty Chitty Bang Bang.
The show, which has music and lyrics by Richard M Sherman and Robert B Sherman (Mary Poppins), is adapted from the iconic 1968 film by Jeremy Sams. It was first seen in the West End in 2002. The score includes "Truly Scrumptious", "Toot Sweets", "Hushabye Mountain" and the Oscar-nominated title song.
Based on Ian Fleming's timeless story for children and later made into the famous 1968 film it tells of a magical flying car and a family's unexpected trip to a strange, fictional European country where children are rounded up by a maniacal childcatcher.with absent-minded inventor Caractacus Potts who restores a broken-down old racing car with the help of his children Jemima and Jeremy. Soon the family discover the car has magical powers, and along with the delectable Truly Scrumptious, the family end up on a hilarious fantastical adventure to far off lands. Their heart-warming journey makes CHITTY CHITTY BANG BANG a fun-filled hit for all the family.
Below are the dates we have so far with more to come
| | | |
| --- | --- | --- |
| Southampton Mayflower | 30 April - 12 May 2024 | |
| Woking New Victoria | 15-19 May | |
| Wimbledon New | 21-26 May | Buy tickets |
| Edinbirgh Playhouse | 28 May-1 June | |
| Newcastle Theatre Royal | 4-8 June | on sale soon |
| Aberdeen His Majesty's | 11-15 June | |
| Bromley Churchill | 25-30 June | |
| Milton Keynes | 2-7 July | |
| Belfast GOH | 23 July-3 August | on sale soon |
| Torquay Princess | 6-11 August | |
| Llandudno Venue Cymru | 13-18 August | |
| Glasgow King`s | 27 August-8 Sept | |
| Inverness Eden Court | 10-25 September | |
| Norwich Theatre Royal | 26-29 September | on sale soon |
| Oxford New | 1-6 October | Buy tickets |
| Liverpool Empire | 8-20 October | |
| Stoke Regent | 22-27 Octoer | Buy tickets |
| Leicester Curve | 4-9 November | |
| Eastbourne Congress | 19-24 November | Buy tickets |
| Bournemouth Pavilion | 26 Nov-1 December | on sale soon |