LORD OF THE DANCE TOUR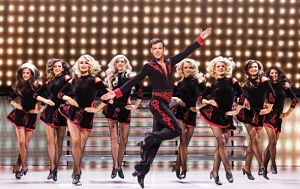 Michael Flatley's spectacular Lord of the Dance: Dangerous Games returns to the UK in January next year for a 20th Anniversary Celebration 23 venue Tour.
Celebrating 20 years since the debut of the show, fans of the Lord of the Dance: Dangerous Games extravaganza will be able to see Michael Flatley's protégés James Keegan, Fergal Keaney and Matt Smith in the role of the 'Lord' in between January and April. The new Michael Flatley DANCE Academy will be working in conjunction with the show to bring pop-up sessions to dance enthusiasts throughout the tour.
Lord of the Dance: Dangerous Games provides an intoxicating mix of dance and music that fuses the traditional with the contemporary in a classic tale that showcases the exceptional talent of the cast.
Lord of the Dance: Dangerous Games UK Tour 2017 is created, produced, choreographed and directed by Michael Flatley. It will feature 40 of the world's most outstanding young performers, with new music by composer Gerard Fahy. This latest iteration combines the best of tradition with all the excitement of new music and dance.
With all the precision and thrills of the original, Lord of the Dance: Dangerous Games features new staging, new costumes and choreography, world champion acrobats, special effects lighting, dancing robots, and cutting edge technology including a giant Radiant flat screen that spans the width of the stage.
THIS TOUR ENDED ON 5TH MAY 2017