KINKY BOOTS THE MUSICAL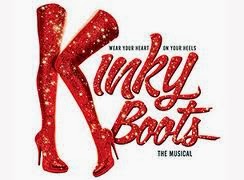 Director and Choreographer Jerry Mitchell's his hit Broadway musical Kinky Boots opened at the Adelphi Theatre in August last year year.

Featuring a book by Harvey Fierstein and music and lyrics by Cyndi Lauper, it is inspired by a true story and based on the 2005 Miramax film of the same name written by Geoff Deane and Tim Firth. Kinky Boots tells the story of Charlie Price who has reluctantly inherited his father's Northampton shoe factory. Trying to live up to his father's legacy and save the family business from bankruptcy, Charlie finds inspiration in the form of Lola. A fabulous entertainer in need of some sturdy stilettos, Lola turns out to be the one person who can help Charlie become the man he's meant to be. As they work to turn the factory around, this unlikely pair finds that they have more in common than they ever dreamed possible... and discovers that when you change your mind, you can change the world.
David Hunter is playing Charlie with Matt Henry as Lola with Elena Skye(Lauren)/, Jamie Baughan (Don)/Alan Mehdizadeh from 15th August , Cordelia Farnworth(Nicola) and Michael Hobbs (George) who will be joined by Paul Ayres, James Ballanger, Emma Crossley, Jemal Felix, George Grayson, Robert Grose, Chlöe Hart, Melissa Jacques, Charlotte Jeffery, Robert Jones, Adam Lake, Suzie McAdam, Jane Milligan, Robin Mills, Catherine Millsom, Sean Needham, Jon Reynolds, Simon-Anthony Rhoden, Ben Sell, Craig Thomas, Philip Town, Dominic Tribuzio, Alan Vicary, Michael Vinsen and Jason Winter.
Young roles of Young Charlie and Young Lola will be shared by Christopher Dixon, Jakub Kopec, Charlie McLellan, George Morgan/ Zephan Amissah, Mathew Fraser-Thomas, Tyrell Russell-Matthew ND Jeremiah Waysome
Cast change from 10th July 2017: Simon-Anthony Rhoden will take over the part of drag queen Lola from Matt Henry (who won an Olivier award) and Verity Rushworth takes over the role of Lauren from Elena Skye. Also joining Kinky Boots from Monday 10th July 2017 will be Jed Berry, Momar Diagne, Lauren Drew, Dale Evans, Jordan Fox, Rosie Glossop, Keith Higham, Ben Jennings, Georgia Louise, Emma Odell, Antony Reed and Tom Scanlon.

Continuing with the show are current cast members David Hunter (Charlie Price), Alan Mehdizadeh (Don), Cordelia Farnworth (Nicola), Michael Hobbs (George), Suzie McAdam, Jemal Felix, George Grayson, Robert Grose, Melissa Jacques, Robert Jones, Jane Milligan, Robin Mills, Sean Needham, Jon Reynolds and Dominic Tribuzio.
Buy tickets for Kinky Boots which is now booking until 24th March 2018.
Matt Henry will not be performing on the following dates:
4 May 2017
8 - 10 June 2017
David Hunter will not be performing on the following dates:
22 - 24 May 2017
15 June 2017
22 June 2017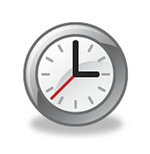 Monday-Saturday 7:30 pm with matinees on Wednesday and Saturday at 2:30 pm. Running time: 2hours 30mins including an interval
HOW TO GET TO KINKY BOOTS
Adelphi Theatre
402-412 The Strand
London, WC2R 0NS
Click on map to enlarge image

Tube :Charing Cross/Embankment
Train: Charing Cross

6, 9, 11, 13, 15, 23, 77A, 176

St Martins Lane Hotel (Underground), 45 St Martin's Lane, WC2N 4HX /Tel: 020 7300 5500. Open Monday - Sunday : 07:00-23:30 (After 23:30, only hotel residents may enter/exit)
DISABLED ACCESS TO KINKY BOOTS
| | |
| --- | --- |
| | Induction loop |
| | Guide dogs are permitted inside the auditorium |
| | Disabled seating area is situated in the dress circle |
| | Available |