GIRL FROM THE NORTH COUNTRY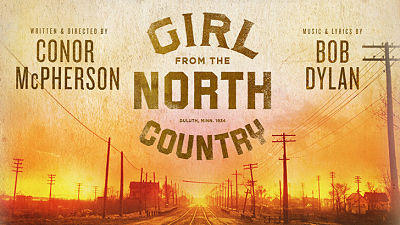 Written and directed by playwright Conor McPherson, Bob Dylan's Girl From The North Country acclaimed drama featuring songs written by him, is heading for a West End run at the Gielgud Theatre to 1st February 2020 following a run at the Royal Alexandra Theatre, Toronto and prior to the Broadway production opening in March 2020. It features a new cast with the exception of David Ganly and Finbar Lynch, who were in previous London productions.

The new cast includes Katie Brayben, Donald Sage Mackay, Anna Jane Casey and Rachel John. Katie Brayben will play Elizabeth Laine. Brayben originated the role of Carole King in the West End production of Beautiful, for which she was awarded the Olivier Award for Best Actress in a Musical. Further credits include MAMMA MIA! and King Charles III. Donald Sage Mackay returns to the West End to play Nick Laine, after featuring in True West. Television credits include: Modern Family, Mad Men, Fraiser, The Good Wife, House, West Wing, Criminal Minds, Weeds, Star Trek Enterprise, ER & Scrubs. Film Credits include: Transformers: Revenge of the Fallen. Anna-Jane Casey plays Mrs Burke, fresh from a UK tour of Calendar Girls. Previous West End credits include Billy Elliot, Stepping Out & Spamalot. West End regular Rachel John will join the cast as Mrs Neilsen. John's West End credits include: Hamilton, The Bodyguard, Memphis, We Will Rock You, Sister Act & Lion King.
Full confirmed UK cast: Daniel Bailey (Ensemble), Colin Bates (Gene Laine), Katie Brayben (Elizabeth Laine), Anna Jane Casey (Mrs Burke), Nicholle Cherrie (Ensemble), David Ganly (Mr Burke), Simon Gordon (Ensemble), Steffan Harri (Elias Burke), David Haydn (Ensemble), Rachel John (Mrs Neilsen), Sidney Kean (Mr Perry), Finbar Lynch (Reverend Marlow), Donald Sage Mackay (Nick Laine), Gloria Obianyo (Marianne), Ferdy Roberts (Dr Walker) Wendy Somerville (Ensemble), Gemma Sutton (Katherine Draper) and Shaq Taylor (Joe Scott) and Alan Vicary (Ensemble).
The piece is set Dylan's home town of Duluth, Minnesota in the midst of the Great Depression and is named after a track Dylan wrote in 1963 called Girl From The North Country. It revolves around a guest house, focusing on the family who run it.  They are a  family adrift, their future on a knife edge. Lost and lonely people drifting through rooms of their guesthouse. But Nick Laine thinks he's seen a way out…
It includes songs spanning the five decades of Dylan's career — featuring classics  Like A Rolling Stone, Forever Young, Make You Feel My Love and Time Out Of Mind, as well as tunes that people probably don't have in their Dylan collections. 'There'll be known songs, and unknown songs. But they're all great songs.' The show's instruments and arrangements will have a Thirties feel. The on-stage band will use steel guitars, harmoniums, mandolins and harmonicas.
THIS PRODUCTION ENDED ITS RUN ON 1ST FEBRUARY 2020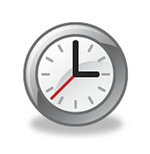 Monday - Saturday 7.30pm
Thursday & Saturday 2.30pm Running time 2hr 30min (including interval)
HOW TO GET TO THE GIELGUD THEATRE
Tube : Piccadilly Circus (250m) & Charing Cross (550m)
Train: Charing Cross ( 550m)

14, 19, 38

NCPs at Wardour St, Newport Place, Denman St, Lexington St - 2 spaces for blue badge holders in Archer Street. MasterPark at Poland Street and China Town
DISABLED ACCESS TO GIELGUD THEATRE
| | |
| --- | --- |
| | Hearing-Impaired infra-red system in the auditorium and induction loop at Box Office. Infra-red system with 14 headsets. The best reception is in the front area of all levels of the auditorium. Induction loop at the Box Office |
| | Guide dogs are permitted inside the auditorium |
| | Entrance to the auditorium is through the third side exit door on Rupert Street. Ask a member of staff to open this for you. One 12cm step up to the front of the Dress Circle. Venue suitable for scooters. Seats B5 and 30 can be removed to provide 2 spaces for wheelchair users |
| | Adapted toilet in foyer near the bar |