RAMIN KARIMLOO AND THE BROADGRASS BAND FROM NOW ON CONCERT TOUR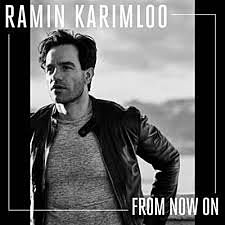 Star of the West End and Broadway Stage, Ramin Karimloo is returning to the UK in January to perform his new show 'From Now On' with his acclaimed Broadgrass Band.
Ramin's unique style of revisiting celebrated songs from musical theatre in a sublime folk style has won him an army of fans around the world. His stage work has seen him perform across the globe in some of the world's most acclaimed productions and taking lead roles in Miss Saigon, The Phantom of the Opera, Love Never Dies, Les Miserables, Anastasia, The Secret Garden, Chess and Murder Ballad
Join Ramin and friends for an intimate evening of great storytelling and music; like watching a group of friends sing in your own home.
THIS TOUR ENDED ON 31ST JANUARY 2019