CHILDREN' S CHRISTMAS SHOWS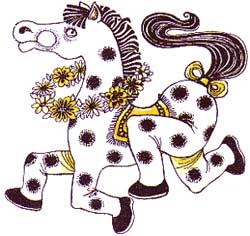 THESE PRODUCTIONS HAVE NOW CLOSED
Below is a selection of Christmas shows for young children being shown in London over the Festive period. We haven't listed performance times for all of them because they vary from day to day.
You can find out about more shows for young children by clicking on the link.
You can also find out all about the Unicorn Theatre for Children and Polka Children's Theatre with details of their locations, how to get there and information on disabled access.
If you click on the images below for the production or the booking link you are interested in it will take you through to the online booking site where you can find out more about show times and book tickets.
The shows are listed below in their date order:
________________________________________________________________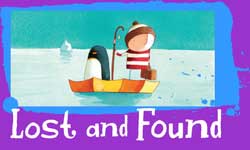 Lost and Found
Polka Theatre, 240 The Broadway, Wimbledon, London SW19 1SB
12th October-12th February 2011 
Suitable for children aged 3-5 years
Once there was a little boy who found a penguin at his door but he didn't know where it came from or who it belonged to. The penguin looked sad and the boy thought it must be lost, so he decided to help it find its way home. Even if that meant rowing all the way to the South Pole.
This simple and touching tale of friendship is an adaptation of an Oliver Jeffers' picture books of friendship and is the perfect festive treat for a younger audience. 

Lost & Found Toddler Version (suitable for children aged 1-2 years)
26th October-10th February,2011
Enjoy a special version of Lost and Found as described above, but presented as a tailor-made version for children aged 1 - 2 years and running for just 30 minutes in length.
________________________________________________________________