BIG FISH THE MUSICAL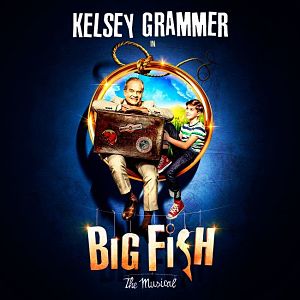 Tony Award-nominated actor Kelsey Grammer is making his West End debut in the London Premiere of the American musical BIG FISH at The Other Palace through to December 31st, 2017. Nigel Harman will direct the musical. The staging will be  'intimate and humble' and  feature a revised book and score from John August and Andrew Lippa.
Kelsey Grammer will play the tall-tale weaving Edward Bloom with Clare Burt as Sandra Bloom, Matthew Seadon-Young  portrays his son Will and Jamie Muscato (Lazarus, Bend it Like Beckham) plays Young Edward. Laura Baldwin (Shrek, Alice in Wonderland) joins the cast as Young Sandra with Frances McNamee (Little Shop of Horrors) as Josephine Bloom, Forbes Masson (Travesties, Dr.Faustus) as Amos/Don, Landi Oshinowo (Shrek, Sister Act) as Witch/Jenny Hill, Dean Nolan (Fiddler on the Roof) as Karl, and George Ure (Sweeney Todd, Wicked) as Zaki. They are joined by Sophie Linder-Lee (The Rocky Horror Show, Wicked), Gemma McMeel (Titanic and Candide) and Jonathan Stewart (Guys and Dolls).

Grammer who is best known as Dr. Frasier Crane in the NBC sitcoms "Cheers" and "Frasier" for which he has won five Emmy Awards and three Golden Globe awards. has appeared in the musicals La Cage Aux Folles and Finding Neverland in New York.
Based on the  novel by Daniel Wallace and the  Tim Burton film, Big Fish centres on Edward Bloom, a travelling salesman who lives life to its fullest, telling  incredible, larger-than-life stories which thrill everyone around him - most of all, his devoted wife Sandra. Bloom's son, Will, further embellishes his father's exploits, having him grapple with a catfish as big as a man, extricate a child from the jaws of a monster dog and cut giants down to size. But essentially, the story is about a father and son who don't get to know each other until the former is on his deathbed in hospital. Will, about to have a child of his own, is determined to find the truth behind his father's epic tales
The creative team includes :
Musical Supervisor, Arrangements and Additional Orchestrations – Alan Williams
Set and Costume Designer – Tom Rogers
Choreographer – Liam Steel
Lighting Designer – Bruno Poet
Sound Designer – Luke Swaffield and Avgustos Psillas for Autograph
Video Designer – Duncan McClean
Musical Director – Alan Berry

Buy tickets for BIG FISH THE MUSICAL which is curently booking to 31st December 2017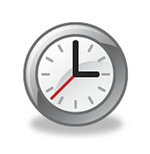 Tuesday -Saturday 7:30 pm. Matinees on Thursday & Saturday at 2:30 pm Running time TBC