RICHARD GRIEVE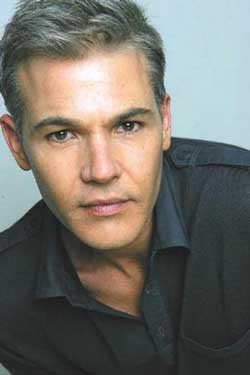 Richard Grieve is an Australian born actor who has worked extensively in film, television, theatre and musical theatre, but is perhaps best known for his roles in the British soap Emmerdale, and two Australian television series, Neighbours and Home and Away.

Grieve joined the cast of Neighbours in 1994 playing the part of Sam Kratz until 1996 when he left to join Home and Away playing Dr Lachlan Frazer.
In October 2003 Grieve came to the UK to play the role of Gaston in Beauty & The Beast. He toured the UK in a new stage production of Dial M For Murder by Frederick Knott and appeared in the lead role of Frederick Winterbourne in Daisy Miller, directed by Christopher Morahan. He appeared in the world premiere of Teen Scream at the Theatre Royal, Lincoln and also at the 2006 Edinburgh Festival.

From September to December 2006 Grieve toured the UK in There's No Place Like A Home followed by playing Reverend Moore in the UK tour of Footloose.
In 2007 Grieve he landed the role of gay farrier Jonny Foster in the British soap opera Emmerdale making intermittent appearances in the show until 2009.

Richard Grieve has recently been appearing in Priscilla Queen of the Desert at the Palace Theatre and has just been appearing in the touring production playing Bernadette.