RICHARD FLEESHMAN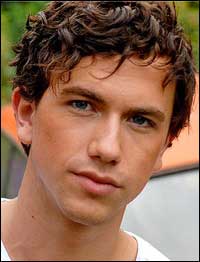 Richard Fleeshman's television career began at the age of 12 playing Craig Harris for four years in Coronation Street.  His parents are former Brookside and Coronation Street actress Sue Jenkins and actor/director David Fleeshman.   

Most recently he has been seen on television "All The Small Things" opposite Sarah Lancashire and Neil Pearson. Here Richard gets to combine his acting with his musical ability as he performs a number of songs in the series and also sings the song that runs over the end credits. He co-wrote the song which is called "Can you Hear Me" (released in 2009) with Elton John and the show's creator Debbie Horsfield. 

In 2003 he was the youngest contestant to win a Celebrity Stars in Their Eyes at the age of 13. He also won Soapstar Superstar in 2006 claiming £200,000 for his chosen Charity. 

Richard plays the piano and guitar and signed a major record deal with Universal Records in 2007 and wrote his debut album. More recently he has been working with Sir Elton John on his Summer Stadium, Red Piano and European Tours.

Richard recently appeared in Legally Blonde playing opposite Sheridan Smith at the Savoy Theatre. 
Richard has been starring in the musical Ghost at the Piccadilly Theatre in London playing the ghostly Sam which was the part Patrick Swayze originally played in the film version. He also played the role on Broadway.
Richard has just been appearing at St James Theatre playing the lead in the cult Broadway musical Urinetown.