OLIVER TOMPSETT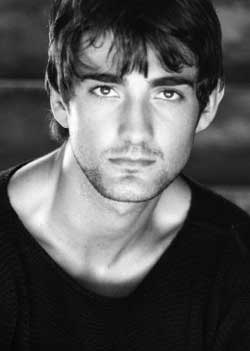 Oliver Tompsett is probably best known for his portrayal of Fiyero in the West End production of the musical Wicked when he replaced Adam Garcia in 2007, but he first made his professional and West End debut in October 2002 in the Madness/Tim Firth musical Our House, directed by Matthew Warchus at the Cambridge Theatre.
His subsequent London stage appearances include: Mamma Mia! at the Prince of Wales Theatre: Notes From New York at the Trafalgar Studios and Christmas In New York at the Apollo Theatre: Caliph in Kismet at the Arcola Theatre and Harry Lytton in Over My Shoulder: The Story of Jessie Matthews at Wyndhams Theatre.
Immediately prior to joining the original cast of Wicked in 2006 he appeared in Trevor Nunn's The Royal Hunt of the Sun at the National Theatre. He has also appeared on the Royal Variety Performance in 2002 and 2006.
In late 2008 Oliver Tompsett released his debut album Sentimental Heart where he has written and produced all the songs.
Earlier this year Tompsett announced that he had signed a record deal with Major Record Label Warner Brothers and his second album will be released in 2011.
He has been appearing in London's West End at the Shaftesbury Theatre playing Drew in the rock musical Rock of Ages and has most recently been appearing in We Will Rock You at the Dominion Theatre playing Galileo.