DON GALLAGHER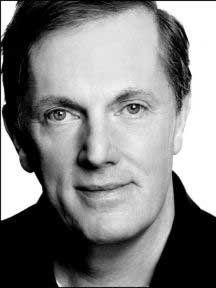 Theatre includes: Roger de Bris in The Producers (Theatre Royal, Drury Lane), His Dark Materials and Stuff Happens (National Theatre), Piaf (Crucible Theatre Sheffield). Don spent several years at the RSC in productions including Henry IV Parts 1 & 2, Back to Methuselah, Painter of Dishonour, Richard III, The Winter's Tale, a world tour of Columbus and Sybil. His early West End career included the role of Javert in Les Misérables (Palace Theatre) and Pierre in Martin Guerre (Prince Edward). 

Film includes: The Bank Job released in 2008. 

Television includes: Casualty, Miss Marple, The Changeling, Hancock and Joan, Poirot, Ballet Shoes, Where the Heart Is, Ten Days to D-Day, Sea of Souls, The Last Detective, Bad Girls, a regular role in A&E and Inspector Linley. Also, The Bill, Medical Ethics, Life Support, Picking Up the Pieces, Maisie Raine, Wing and a Prayer, Staying Alive, Dalziel and Pascoe, Albert and Victoria, Body Guards, Traffik, Taggart, Harvey Moon, Shewolf, Birds of a Feather, The Detectives, The Chief and two series of Taggart 

Don Gallagher has most recently been playing the role of Bernadette in the musical Priscilla Queen of the Desert at the Palace Theatre in London's West End.