BILL WARD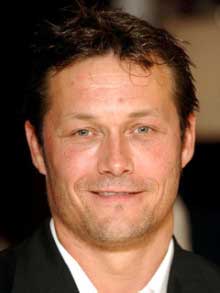 Bill Ward is probably best known for playing local builder Charlie Stubbs in Coronation Street. His character was frequently involved in controversial storylines including an abusive relationship and affair which prompted his live-in lover Tracy Barlow to take drastic revenge by killing him.
After Coronation Street Ward appeared in the ITV series Cold Blood with Pauline Quirke and Jonathan Creek with Alan Davies.
West End musical theatre credits include Sir Lancelot in Monty Python's Spamalot and as Scar in Disney's The Lion King.
Bill Ward has recently toured with Northern Stage in Look Back in Anger by John Osborne playing Jimmy Porter as well as playing the banished Duke Prospero in the Guildford Shakespeare Company's production of The Tempest.
Ward has been appearing in the West End in Million Dollar Quartet as Sun Record label founder Sam Phillips who brought together the "million dollar quartet" (Elvis Presley, Johnny Cash, Carl Perkins and Jerry Lee Lewis) at the Noel Coward Theatre.
He has just been appearing the West End in the Spice Girls' Musical Viva Forever playing one of the talent show judges.