ALFIE BOE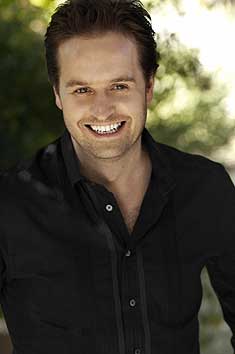 Alfie Boe first came to fame after landing a part in Oscar-nominated film maker Baz Luhrmann's  New York production of La Boheme After the nine-month Broadway run finished he stayed on in America and toured with the Boston Pops singing musical theatre songs from the Thirties and Forties.
In 2006 Alfie released his debut album: Classic FM Presents Alfie Boe which was  followed in 2007 by two more albums: Onward which featured works by British composers John Rutter and Karl Jenkins and La Passione:  an album of his favourite Neapolitan songs.
In 2008 he embarked on his first solo tour of the UK and performed at the Coliseum and the Royal Opera House in Elektra.
In 2009 he released his fourth album which dedicated to Franz Lehar  who was his late father's favourite composer: Love Was A Dream.
In October 2010 he accepted an offer from Cameron Mackintosh to play the lead role of Jean Valjean in 25th anniversary concert performance of Les Miserables at the O2 Arena in London.  Following this he released his hit album Bring Him Home and has just finished a six month stint in Les Miserables at the Queen's Theatre.
Alfie Boe's Bring Him Home Tour was a great success and the singer released his album Alfie and his new album Storyteller which was released last November.